Your Retirement.
Your way.
Have the Retirement You've Always Dreamed Of.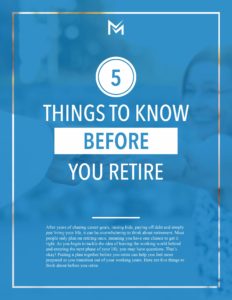 5 Things To Know BEFORE you Retire
With this 8-page instant download, you'll discover:
How Social Security is just one piece of the puzzle
What a comprehensive tax plan could do for you
How procrastinating your Long-Term Care plan can impact your retirement down the road
Visit our new office in Grimes!
1860 SE Princeton Drive,
Grimes, IA 50111
What Strategies Could Save You Thousands?
At our Passport to Retirement Classes, you'll learn about tax planning, health care planning, legacy planning, investment planning and income planning.
The Merkle Retirement Method
Assess
Where are you at today with your Retirement Planning and what will it take to get you to where you want to be? Are there strategies you have yet to explore?
Analyze
What's keeping you from reaching your goals right now? How could your plan improve? We'll take a closer look at your portfolio risk and the fees you're paying.
Achieve
Explore how the Merkle Retirement Method can help you achieve your retirement dreams. The power is in the planning.